What Is Mombian?
Mombian is a lifestyle site for lesbian moms and other LGBT parents, offering a mix of parenting, politics, diversions, and resources for all our varied roles. Mombian provides news about LGBT families, parenting tips, reviews of books and media for parents and children, and political and legal news and commentary from the perspective of a lesbian mom.
I created Mombian in 2005 after noting a lack of sites with current, practical news and information for LGBT parents, or sites that looked at other aspects of LGBT culture with a parent's eye. I hope all lesbian moms (and even some non-lesbian parents) will find something interesting and perhaps worthy of conversation.
I also created and host the annual Blogging for LGBT Families Day event, which began in 2006. Over the years, hundreds of bloggers have contributed posts in support of LGBT families.
Media Mentions
Winner, "Outstanding Blog," 23rd GLAAD Media Awards, 2012.
"'Mombian' and the Rise of Lesbian Mom Blogs," NY Magazine's "The Cut," April 2, 2013.
Mentioned in New York Times article on leading marriage equality lawyer Mary Bonauto, March 28, 2013.
Profiled in the December 18, 2007 issue of the Advocate, "America's leading gay news and entertainment magazine." (Article not available online.)
Finalist for "Best Large Blog" in the 2008 Weblog Awards, the world's largest blog competition, and finalist for "Best LGBT Blog" in the 2007 Weblog Awards.
Named #2 among "Top 10 Best Lesbian Blogs" by the Lesbian Life site at About.com (a New York Times company): "For the lesbian moms out there, and even those of us who aren't parents, Mombian is a great site with tons of resources: book and toy reviews, travel tips for lesbian moms, health and safety news and even recipes for vegan cake. And Mombian is host to the annual Blogging for LGBT Families Day. Check out Mombian, even if you aren't a mom."
Profiled in Bay Windows, New England's largest LGBT newspaper: "Rudolph bills Mombian.com as 'Sustenance for lesbian moms,' offering her witty take on both the practical, political and just plain silly sides of lesbian parenting."
Mentioned in Curve magazine, December 2008: "Although YouTube is synonymous with the Internet's vlog revolution, a more fruitful search for lesbian voices would be through AfterEllen, where the cornucopia of online video fare has been harvested into a unique collection of female vlogs. From Kate Clinton to Mombian.com's Dana and Helen, and with various weekly contributors in between, the vlogs at AfterEllen cover a multitude of topics."
Who Publishes It?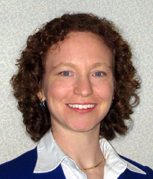 I am a lesbian mom living with my partner of 20 years and our ten-year-old son. I write a regular Mombian column for Bay Windows, Between the Lines, Dallas Voice, Philadelphia Gay News, South Florida Gay News, Washington Blade, and Windy City Times newspapers.
I also cover LGBT legal and political news as a correspondent for Keen News Service, where I have had pieces appear in numerous LGBT newspapers including Bay Area Reporter, Bay Windows, Between the Lines, Dallas Voice, Georgia Voice, Metro Weekly, LGBTQ Nation, South Florida Gay News, and Windy City Times. I've had pieces appear in the Huffington Post, the Washington Post's "On Parenting" site, an independent supplement to USA Today produced by Mediaplanet; After Ellen, After Elton, and 365gay.com. I am a contributor to The Bilerico Project, an LGBT group blog.
Speaking appearances include:
I have over a decade of experience as a marketer in the online industry, at both the startup and corporate levels. In my non-freelance life, I am the online content manager for the National SEED Project on Inclusive Curriculum at the Wellesley Centers for Women,  a program of teacher-led faculty development seminars that help teachers learn to use their own experiences and those of their students to create more gender fair, multiculturally equitable, and globally informed curricula. (On this blog, I speak solely for myself, not my employer.)
Before that, I was a vice president at Merrill Lynch, developing marketing and business strategies for several key online initiatives. I was also the first leader of the firm's global LGBT employee network.
I have a BA summa cum laude from Wellesley College in Astronomy and Medieval/Renaissance Studies, and an M.Phil from Oxford University in History.
Contact me at drudolph@mombian.com.
— Dana Rudolph