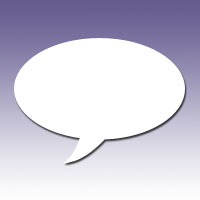 I first posted this anonymous survey about parenting names a year ago, and over 130 of you responded. Many of you use the classic "Mommy" and "Mama," but some use "Baba," "Eema," "Lala," "Maman," "MaPa," "Mutti," "Big Mommy," "Mimo," "Cita," "Anya," and others. I wanted to post the survey again to encourage others to contribute, and to urge those of you who already have to take a look at all the glorious ways we structure and name our families.
One of the first questions that crosses prospective LGBT parents' minds is "What will our kids call us?" Many of us also search for what to call donors, surrogates, birth parents, and other similar figures in our children's lives. So here's a small way to share some of that information with each other—just fill out the anonymous form below.
I've included one big free-form box at the end, since it's impossible to list in advance all of the family structures out there.
You can see how others have responded here. Please do not reproduce this spreadsheet or use it for commercial purposes.